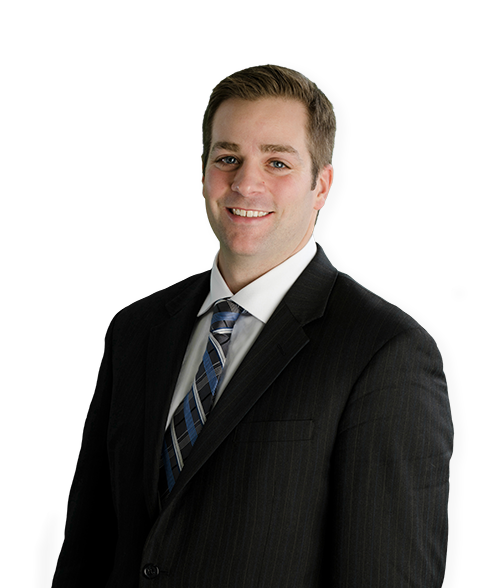 Brian J. Sullivan
Counsel
About Brian Sullivan
Brian J. Sullivan concentrates his practice on white-collar criminal defense, securities litigation, and complex civil litigation. He has successfully represented clients before state and federal courts and administrative agencies, and in domestic arbitrations. Brian has worked with clients in a variety of industries, including energy, transportation, health care and life sciences, technology start-ups, and financial services.

Brian began his career as an associate with a large Boston law firm. Brian's experience there included representing corporate and individual clients in both criminal and civil matters.
Some of Brian's experience includes:
Represented energy company against environmental claims in multi-district litigation, including conducting expert depositions, arguing discovery motions, and drafting appeal briefs.
Successfully defended technology start-up in preliminary injunction filed by public broadcast companies for alleged copyright infringement arising from innovative, disruptive technology.
Counseled financial clients in multiple, overlapping nationwide class actions, including drafting successful appellate briefs before First Circuit, successful motions to dismiss in multiple jurisdictions, and oppositions to class certification motions.
Investigated corporate compliance issues for close corporation.
Advised medical software company in breach of contract matter.
Defended individual clients in federal criminal matters, state criminal matters, and administrative hearings including Anti-Kickback Statute claims in federal criminal prosecution.
Managed large document collection and reviews to respond to discovery requests in civil litigation and subpoenas issued by various government agencies.
Advised investment adviser entities in investigations and represented individuals and entities in litigation brought by the Securities and Exchange Commission.
Filed successful motions for summary judgment on behalf of family-run businesses involved in civil disputes.
Prepared multiple witnesses for both Grand Jury and trial testimony in federal criminal prosecutions.
Contributed to appellate briefs submitted to the Massachusetts Appeals Court, Supreme Judicial Court, and First Circuit Court of Appeals on behalf of both individual and institutional clients.
From 2013-2014, Brian served as a Special Assistant District Attorney for the Middlesex District Attorney's Office. He prosecuted 17 jury trials including felony drug cases and financial fraud cases.

Brian graduated summa cum laude from Suffolk University Law School in 2009. While in law school, Brian was the Chief Comments Editor for the Transnational Law Review, represented Juveniles as part of the Suffolk University Law School Juvenile Defender's Clinic, and also interned with the Suffolk County District Attorney's Office Special Prosecutions Unit. Brian is a 2006 graduate of Northeastern University, summa cum laude.
Brian was named as a Rising Star by Super Lawyers for 2018 and 2019.
Education
Suffolk University Law School,
summa cum laude
Northeastern University,
summa cum laude
Bar Admissions
Massachusetts
Memberships
Boston Bar Association
American Bar Association
Court Admissions
U.S. District Court, Massachusetts